A Study of the      MAGICIAN'S ART

  ORDER # MAGI-CALL    ISBN #  0-9729546-8-6 $ 29.95 U.S.Currency

(+ SHIPPING AND PROCESSING FEES)

THE REAL SECRETS OF MAGIC

SEND CHECK/MONEY ORDER TO:

SMC PUBLICATIONS

P.O.Box 2684

Branchville, N.J. 07826



 (Taught at University Workshops and Art Programs)

* Part I  of : The Suzan Course Of Magic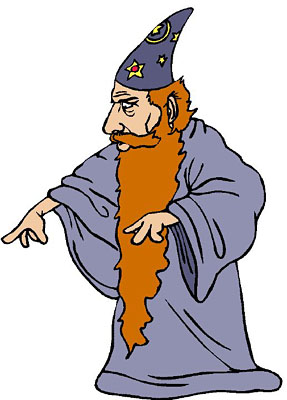 Q. What two magic hand positions are shown here?

  A. The Classic Palm and the Natural Palm

E-mail : smcpublicationsllc@gmail.com 

Completely MAGI-CALL: A StudyOf The Magician's Art

-Ms Beverly Suzan's book is on the study of magic as an art form.

THANK-YOU FOR YOUR ORDER! 

HAVE A MAGICAL DAY!

SUZÀN, BEVERLY -- MAGICIENNE (female magician), 

MAGIC TEACHER, AUTHOR, MAGIC LECTURER

Ms. Beverly Suzàn has been a professional magicienne since 1981. She has entertained in such venues as clubs cruise ships, restaurants, schools, theaters and homes. Beverly has traveled with her magic to Europe, through America, and to the Islands. In 1990, after a show on a cruise liner in Egypt, Ms. Suzàn performed on a "Magic Motorcycle Tour" for 73 days and 15,000 miles across the United States, British Columbia and Canada. Her stage shows have included a variety of skilled entertainment including lots of Escapes, Fire-eating, Large Illusions, Dove Magic and audience participation. Beverly Suzàn is skilled in close-up as well as stage magic, and has been teaching this art in schools since 1995. She teaches the psychology of magic, as well as sleight-of-hand to youth programs, workshops and colleges. Beverly Suzàn is the author and publisher of the book, Completely Magi-Call: A Study of The Magician's Art and a monograph published in 1994 called Domestic Dove Care. Her book Magi-Call is the first of its kind in the history of magic, and it's the first ever to be written by a woman magician. Not only is it the first book to list almost 200 female magicians, (as well as many male magicians) it's a book that gives an encompassing look into the past and present art-history of magic, and it is written for the beginner or amateur, of all ages. Ms. Beverly Suzàn was featured in The Linking Ring, the International Brotherhood of Magicians magic magazine in 2007, in Michael Claxton's column series; Women In Magic S: Beverly Suzàn. 

ABOUT THE AUTHOR 

Ms. Beverly Suzàn is a professional magicienne (female magician) and is the owner, operator and founder of several magic companies. Her companies are listed in the National Registers' Book of Who's Who In Executives And Professionals 2003-2004.

Magi-Call Company Trademarked in 1995, is the supplier of magic books, tricks and magic kits.

SMC Publications is the publisher of Ms. Suzàn's writings.

Starburst Magic Company was founded in 1981. Ms. Suzàn and a variety of "company" have traveled to various parts of the world performing the close-up wonders of cards, coins and sleight-of-hand, as well as her exciting Dove Magic, Escapes and Illusions.

Today, the Magic of  Beverly Suzàn is seen mostly on the east coast. Ms. Suzàn enjoys performing family shows as well as teaching magic at a Montclair 

State University Youth Program and at a summer program with The New Jersey Workshop For The Arts.

Ms. Suzàn has several degrees in Hypnotherapy and is trained in business and psychology. She is the author of Domestic Dove Care, published in 1994 by 

Starburst Magic Company.

Beverly Suzàn holds membership in several magic organizations:

IBM - INTERNATIONAL BROTHERHOOD OF MAGICIANS, since 1992

SAM - SOCIETY OF AMERICAN MAGICIANS, since 2002

IMS- INTERNATIONAL MAGICIANS SOCIETY- lifetime member, since 1998

MAES - MAGICIANS ALLIANCE OF THE EASTERN UNITED STATES - lifetime member, since 1984

WAM- WORLD ALLIANCE OF MAGICIANS

CAM- CANADIAN ASSOCIATION OF MAGICIANS

In August 2002, Ms. Suzàn was awarded with Wizard Status from The International Brotherhood of Magicians, 

the largest magicians' organization on this planet!

Ms. Suzàn enjoys an extensive variety of music, books and movies. Her hobbies are playing guitar, writing, reading, gardening, billiards, and pool, 

cruising and collecting antique automobiles and autographs. 

She resides in Northern New Jersey with her wonderful husband, who is her biggest fan.

-------------------------------------------------------------------------------------------------------------------------------------------------------------------------------------------------------------------------------------

 Wholesale Available

SMC PUBLICATIONS 

CONTACT: Ms. RJ Jerger

Phone/Fax # 973 948-7441                                                                                                               

 A fascinating book on the TRUE secrets of what makes magic...magic! 

Why it happens, how it happens and how to make it happen yourself.

COMPLETELY MAGI-CALL: A STUDY OF THE MAGICIAN'S ART (The True Secrets of Magic) by Beverly Suzàn is apparently the first text book on magic written by a female magician. The ways and means of magic are explained in a comprehensive book that is enjoyed and understood by both children and adults. It spurs creativity, coordination and 

new ways of thinking with it's lighthearted approach in the celebration of ones own personality through theatre and art. 

It is an entertaining instructional course, that teaches the often overlooked fundamentals of magic for amauters through professionals. It includes chapters on "Ethics, Aesthetics and Showmanship," "Patter and Presentation" and 

"The Psychology and Philosophy of Magic."  

Among the techniques taught are tricks with everyday objects; cards, ropes, basic coin sleights, an effect with rubber bands, linking paper clips and a cups and balls routine. Of particular interest to magicians will be the second half of the book which includes a "who's who" of brief biographies of magicians past and present, with a surprising number of  female magicians names (almost 200! ) included, from Adelaide Herrmann and Lulu Hurst to Luna Shimada, Becky Blaney and Lyn Dillies. Male magicians are not neglected either and there are entries ranging from Max Malini, 

Channing Pollock, Cardini, Houdini and Slydini to Johnny Carson and Orson Welles. A section on magical families includes information on the Bambergs, Maskelynes, Farquars, Herrmanns and Willards, among others. 

There are lists of useful websites, sources of other information and performing venues. Guest contributions include an essay on Showmanship by magician extraordinaire- Bill Wisch and a mind stretching chapter on idea development by magician, Ronald Dayton.  A number of intriguing "art illusions" by Don Thoenig are collected in a special chapter. 

These are illustrations that change when inverted, for example, a magician wearing a top hat producing a silk from his hand becomes a hand pulling a rabbit from the top hat, when inverted. The excellent illustrations in the technical portion of the book are by Tony Dunn, the illustrator for many professional magic magazines. This 346 page paperback is reasonably priced at just $29.95  Our copies can be signed by the author if requested at time of order.

.BOOK-PAPERBACK   ISBN# 978-0-9729546-8-6



PAYPAL VERIFIED                    CLICK  TO PAY BY PAYPAL